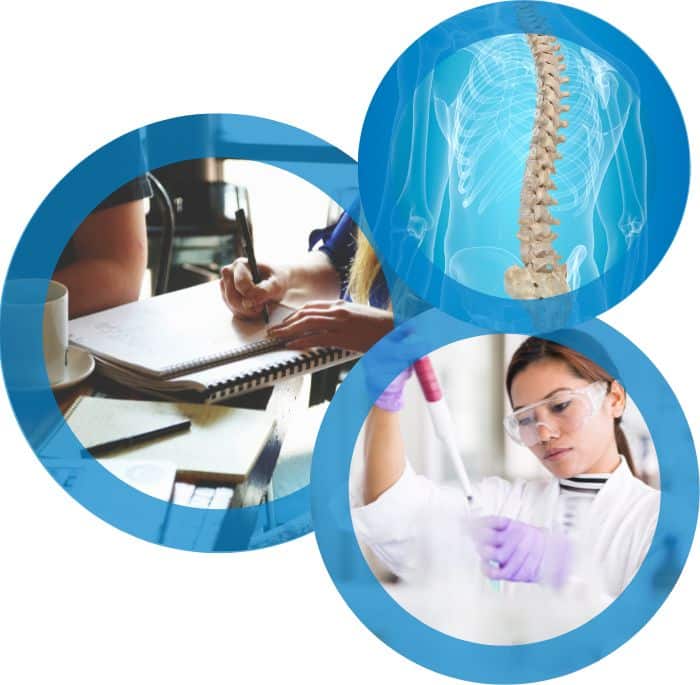 We're reimagining the standard of care for tissue regeneration with a single treatment cure.
At Novadip, the work you do will transform the lives of patients by using our unique 3M3 tissue regeneration technology platform. We pride ourselves in creating innovative solutions for patients with limited or no effective options, and we need talented individuals like you to help us meet our goal to improve lives.
We are always looking for talented, passionate and forward-thinking individuals interested in joining our work to deliver life-changing treatments for patients. We offer professionally fulfilling roles with room for growth and opportunities. If you want a career where you can make a difference, get in touch today.
At Novadip,

we take pride in our people.

Our team of inspirational leaders and expert advisors drive our solid foundation in innovative science.
Our mission
is to develop a new class of regenerative tissue products that accelerate healing of large bone defects, bone non-union and spine fusion in a single treatment.
More importantly,

our mission is to improve lives,

and that starts with our team.
Your responsabilities Regulatory Sciences  Define and implement regulatory strategies for the development of ATMPs  Provide support for the preparation of Agency meetings (EU and US).  Remain current with EU and US regulatory trends and requirements. Manage...
read more
If one of our openings aligns with your skill set and interests, please send your resume to careers@novadip.com. All resumes remain active in our database for a period of one year.
If you prefer not to use e-mail, you may also send a copy of your resume to:
Novadip Biosciences
Attention: Human Resources
Watson & Crick Hill
Rue Granbonpré 11
1435 Mont-Saint-Guibert
Belgium
Any personal data you send us will be registered and kept in our database on behalf of NOVADIP Biosciences S.A.
Your data will be kept for a period of two years in order to be reviewed if a new opportunity arises within our company. In the meantime, do not hesitate to inform us of any evolution of your career which will allow us to keep your data up to date.
You can exercise your rights (access, rectification, removal, etc.) on your personal data by sending an email to gdpr@novadip.com. For more information concerning the processing of your personal data, please consult our Privacy Policy.
POLICY STATEMENT OF EQUALITY OF OPPORTUNITY IN EMPLOYMENT
Novadip Biosciences aims to be an equal opportunity employer and is determined to ensure that no applicant or employee receives less favorable treatment on the grounds of gender, age, disability, religion, belief, sexual orientation, marital status, or race, or is disadvantaged by conditions or requirements which cannot be shown to be justifiable.
Novadip Biosciences will take steps within its power, and within the resources which can generally be made available from time to time, to meet this responsibility. In particular:
Job advertisements will include a general declaration to the effect that Novadip Biosciences aims to be an Equal Opportunity Employer.
For further information please email to careers@novadip.com
Novadip is committed to advancing our 3M3 tissue regeneration platform to accelerate healing through single treatment cures.
Novadip's highly experienced management team has a deep knowledge of science, regulation and development pathways, as well as a proven track record in significant fundraising for regenerative medicine companies.