Novadip's unique technology platform is generating highly innovative allogeneic, "off-the-shelf" product candidates with no viable cells to address prevalent indications in hard and soft tissue reconstruction, including bone grafting procedures such as spinal fusions.
NVD-X3 is in clinical development for common orthopedic conditions, with learnings from Novadip's earlier autologous clinical programs.
A Phase 1b/2a clinical trial in bone non-union and spinal fusion is expected to begin in the EU in early 2023.
3MALLO-REG is our allogeneic approach to accelerated, stable bone union in engraftment procedures. Preclinical research has demonstrated superior safety and bioactivity compared to other bone grafting platforms.
3MALLO-ONCO is our allogeneic approach to reduce tumor progression. Ongoing preclinical studies are evaluating the possibilities for our 3MALLO-ONCO applications in oncology, specifically solid tumors.
Spinal fusion is a major surgery procedure used to correct problems with vertebrae. Vertebrae are fused together and heal into a single, solid bone. This is done to eliminate painful motion or to restore stability to the spine.1
Bone non-union (BNU) in trauma is when the bone does not heal properly leaving the limb with pain and instability, following the injury from a traumatic event or in an emergency.
3MALLO: Groundbreaking "off-the-shelf" product for common orthopedic conditions
Potential to disrupt the $7 billion bone graft market
Validated and de-risked by clinical experience with 3MAUTO program
Lead asset NVD-X3 poised to enter clinical development in 2022
3MALLO matrix contains multiple bioactive factors at physiological concentrations to induce tissue healing
Superior intraoperative handling characteristics
"Off-the-shelf" product can be shipped and stored at room temperature
Competitive COGS profile supports broad distribution and expanded patient access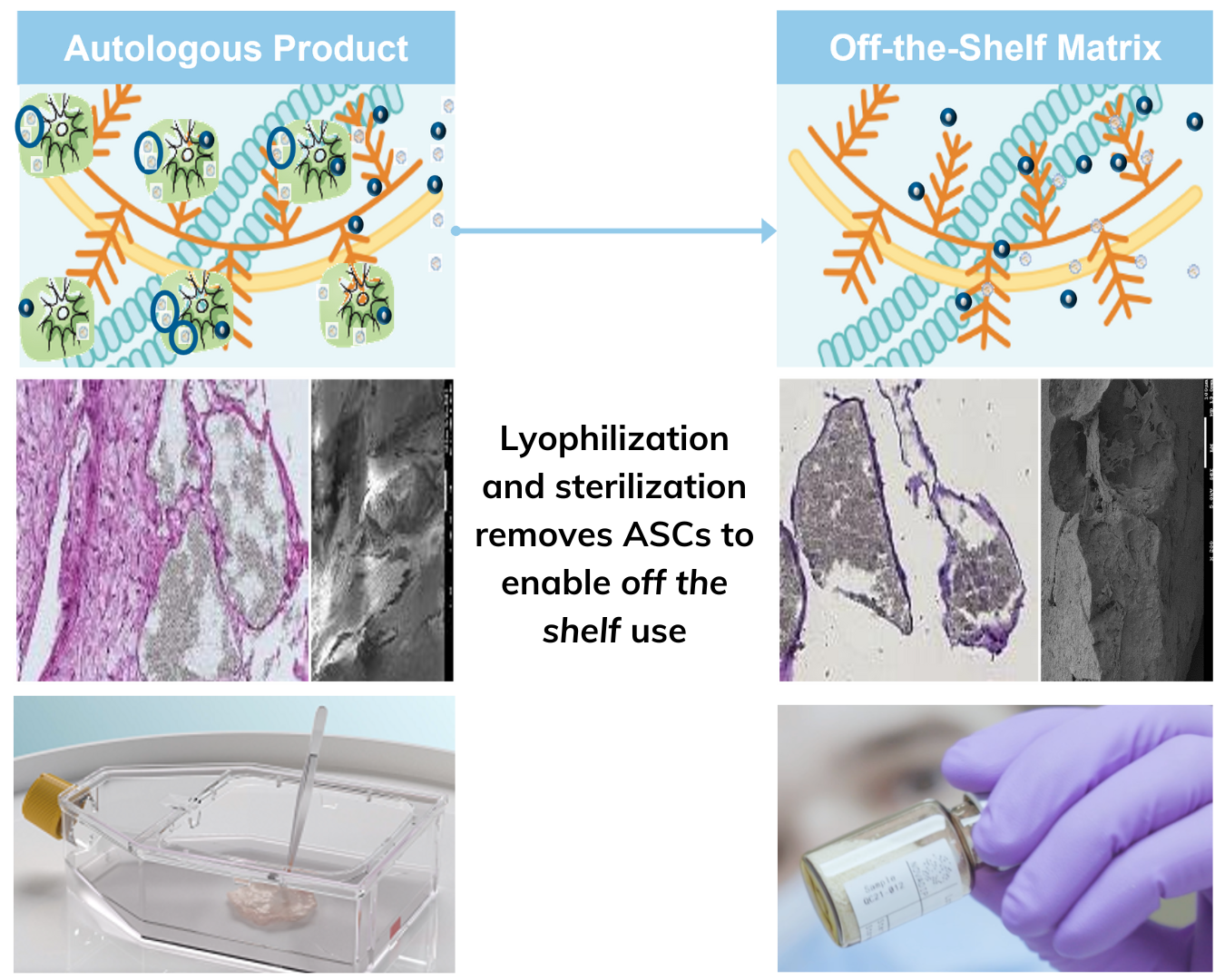 Preclinical studies of NVD-X3 suggest superior safety and efficacy in comparison to an available treatment widely used off-label in bone grafting procedures.
3MALLO: NVD-X3 can benefit more patients requiring bone grafting procedures
1.6Mn Bone Grafting Procedures Annually
Intervertebral Lumbar 33% 
Cervical Fusion 18%
51% Spine Fusion
Trauma Surgery 29%
CMF 8%
Extremities 5%
Joint Revision 7%
NVD-X3 addresses 93% of bone grafting procedures
On Label*: ca. 93% (excludes Joint Revision)
(*)clinical program requirements to pursue broader product label will be discussed with FDA
Source: Decision Resources Group (2019 base year).
Bone graft procedural numbers include autograft.
CMF = craniomaxillofacial
Novadip is developing a new class of regenerative tissue products that accelerate healing in a single treatment.
Learn how we are transforming the lives of patients.
Stay updated on the latest news from Novadip, including corporate and clinical announcements.