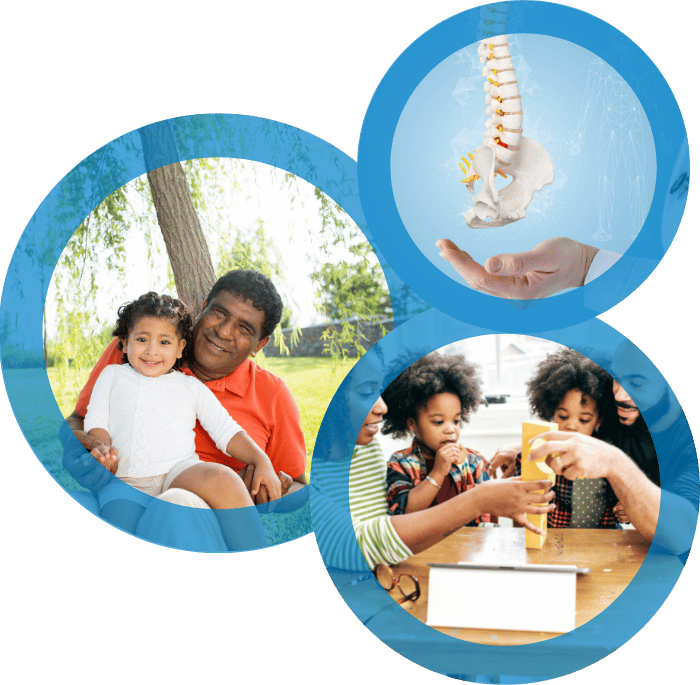 Reimagining the standard of care for tissue regeneration with a single treatment cure
The 3M3 platform drives multiple classes of product candidates with an initial focus on autologous cell therapies for critical size tissue reconstruction and allogeneic therapeutics in development for prevalent bone grafting procedures.
Additionally, we are applying our platform to investigate potential miRNA/exosome and matrisome-based therapeutics for systemic tissue and other diseases.
KEY
CPT = Congenital Pseudarthrosis of Tibia
BNU 1st Line = bone non-union in trauma
Candidate:

NVD-003

autologous
BNU
(Critical Size Defect)
Candidate:

NVD-003

autologous
CPT
(Critical Size Defect)
Candidate:

NVD-X3

allogeneic
Candidate:

NVD-X3

allogeneic
Candidate:

NVD-M2

allogeneic
Skin/Tissue Rejuventation
KEY
CPT = Congenital Pseudarthrosis of Tibia
BNU 1st Line = bone non-union in trauma
NVD-003 is a single treatment for critical size bone reconstruction, which is comprised of differentiated stem cells within an extracellular matrix resulting in active local delivery of highly specific growth factors and miRNAs leading to biological activity necessary for tissue regeneration for large bone defects. The active cells in this autologous graft help achieve union in critical size bone defects.
The lead indication for NVD-003 is congenital pseudarthrosis of the tibia (CPT), a rare pediatric orthopedic condition in which the tibia of a young child breaks due to bowing and does not heal, resulting in non-union. CPT is an orphan indication in the US and Novadip was granted a Priority Review Voucher from the US FDA, which will be granted upon the potential FDA approval of NVD-003 in CPT.
A Phase 1b/2a trial in adults with bone non-union is closed with results shared in 2022. A Phase 1b/2a clinical trial in CPT began in the US and EU in 2022.
Novadip's unique technology platform is also generating highly innovative allogeneic, "off-the-shelf" product candidates with no viable cells to address prevalent indications in hard and soft tissue reconstruction, including bone grafting procedures such as spinal fusions.
NVD-X3 is in clinical development for common orthopedic conditions, with learnings from Novadip's earlier autologous clinical programs.
A Phase 1b/2a clinical trial in bone non-union and spinal fusion is expected to begin in the EU in early 2023.
The 3MALLO allogeneic matrix has applications in both bone regeneration and solid tumors in oncology, described as 3MALLO-REGand 3MALLO-ONCO.
miRNA Exosome Therapeutics
We are applying our technology platform as a unique model to generate large quantities of purified and highly specific miRNAs/exosomes. Using highly differentiated stem cells in a 3-dimensional culture to produce miRNAs/exosomes has potential advantages over other approaches. We have identified several miRNAs involved in the modulation of bone remodeling, inhibition of cellular proliferation and tumor development. Potential indications include systemic tissue diseases, such as osteoporosis and osteoarthritis, as well as certain solid tumors.
In addition to our own internal work, we are pursuing partnerships to help maximize the value of our innovations and advance treatments to reach patients. We recognize the tremendous need, and value strategic partnerships in bringing our treatments to more patients. To learn more about partnership opportunities, please contact our team.